Who we are
Grace Communion International is a mosaic of churches knit together in grace. Our goal is Spirit-led, life-giving relationships by which mature followers of Jesus are multiplied around the world.
What we believe
We believe that theology should be rooted in the Bible, especially the New Testament. The theology we believe is often referred to as Trinitarian Theology due to its emphasis on the relational nature of the Father, Son, and Holy Spirit.
Speaking of Life
In the face of danger, our biological response might be to automatically fight, flee, or freeze. When facing life's many storms, we also have the option of responding in faith, turning toward Jesus. In him, we know we have a savior who can calm the storms. He is our source of strength in times of trouble.
NB* that during the restrictions bought on by the COVID19 pandemic there will be no physical services held in our regular hall, and that all services will be conducted online until restrictions are lifted. Please contact us for Zoom details.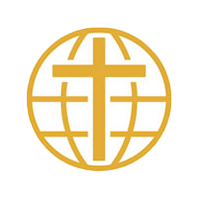 Meeting Details:
Meeting time: Currently meeting via Zoom, contact us for details
Location:  TBA
Contact Details:
Helen Callaghan